6 tags
4 tags
8 tags
8 tags
4 tags
Watch
This video is my LIFE right now. More Beyonce / Destiny's Child / Downton Abbey goodness coming your way soon. I promise. (It's difficult finding funny meme pairings in episodes dominated by mourning, ok?) In the meantime, here is a gif guide to 47 of Beyonce's Best Dance Moves.
7 tags
11 tags
5 tags
6 tags
4 tags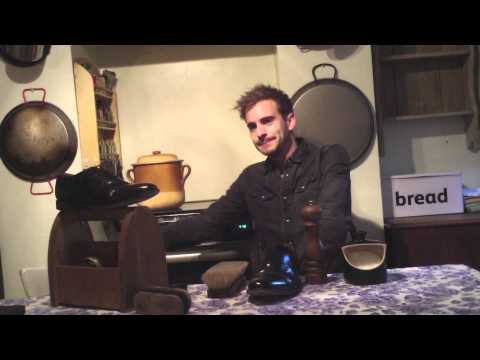 10 tags
1 tag
Informal Announcement!
As most of you know, Downton Abbey S3 has already commenced in some parts of the world (the UK) (HOORAY). I'll be updating the tumblr with some images here and there from S3 (probably a few days after the new episodes air), but I promise not to post anything TOO revealing regarding any new characters, major events, etc. (I'm thinking more along the lines of a badass photo of Dame...
7 tags
10 tags
6 tags
i-fear-the-empty asked: I've seen Downton Abbeyonce mentioned in a few articles and interviews concerning Downtown Abbey, but has Beyonce or anyone from her camp said anything about this awesome blog!?!?!
9 tags
7 tags
8 tags
Anonymous asked: I miss your hilarious Beyonce/Downton Abbey mashups....hope everything's going okay in your life, and if not, hope whatever's going on gets better soon!
10 tags
Musical Guest Appearance: Downton AbbRi
alicegotlucky:
1 tag
6 tags
3 tags
11 tags
GIRLS.
(gif courtesy of zackola, idea submitted by irishyoga)
11 tags
8 tags
10 tags
3 tags
March = Mary/Pamuk Month on Downton Abbeyoncé!
Because I've received an awful lot of suggestions and ideas regarding those two, and it's high time they were put to good use. (Downton withdrawal? NEVER.) Get ready for some Turkish hijinks!
9 tags
YOU TRIFLIN'…GOOD FOR NOTHING TYPE OF BROTHER. (idea submitted by Cameron)
10 tags
The Matthew/Mary Story, In One Sentence:
UPDATE: HOORAY! NOW EVERYBODY KNOWS! HE IS FINALLY GOING TO PUT A RING ON IT.
3000+ FOLLOWERS. Whut.
DAMNNNN, INTERNET. You are amazing. THANK YOU ALL. I believe this milestone demands a commemorative post. One that embodies practically the entire theme of the show, and something that many of you have been requesting. For weeks. Sorry for the delay. But I figured everyone needed some space to recover from some-disgraced-cosmonaut's mesmerizing "Downton Ladies." ONWARD!
4 tags
7 tags
UM.
I don't think I can handle this: helloblueivycarter.tumblr.com  HAPPY FRIDAY!
11 tags
15 tags
Partner, Let Me Upgrade U...
Nobility vs….New Money? No contest. (submitted by dsberger)
9 tags
12 tags
11 tags
Downton Abbeyoncé, now officially on Twitter!
So! For those of you who aren't on tumblr (and even those of you who are! the more the merrier), you can also follow the blog or be friends with me on Twitter @downtonbeyonce. (I've actually had the account up for a while, but I was too embarrassed to say anything about it until now because I basically just learned how to use Twitter over the past few days. True story.) Thanks to...
7 tags
11 tags
7 tags
5 tags
Passed 1300 followers on Friday the 13th!
I'd say that's as good an omen as any. THANK YOU, EVERYONE! Loving all of your comments and ideas - I have a few more entries queued up (next post coming your way after the Sunday PBS installment!), but I'll get to interspersing new submissions on the blog soon. I am also (slowly) wading through my inbox to be able to respond / send messages to everyone in a proper manner - but...
4 tags
HOLY GIRL FROM IPANEMA I'VE MADE IT INTO THE BIG...
By which I mean, New York Magazine! And apparently a lot of other places, too! Thanks to the internet for all the media shoutouts - because of you, I can now have a quasi-legit PRESS section on this blog. How friggin' exciting.  Anyway, welcome to all of you beautiful followers / readers old and new, thanks for all of your comments, and keep submitting ideas! I should also probably thank...
12 tags
6 tags
13 tags
14 tags
A Christmas Message from the Dowager Countess:
16 tags